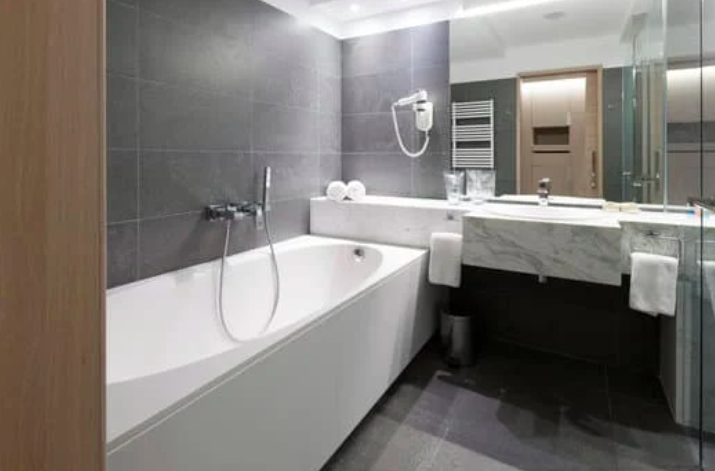 SAN RAMON BATHROOM REMODEL

Expert Bathroom Remodeling in San Ramon, CA
At San Ramon Bathroom Remodeling, we believe the perfect bathroom is practical, purposeful, and most of all, relaxing to spend time in. This last can involve a number of details, such as ambient lighting, color, style, storage space, and even the shape of the bathtub. For these reasons, our experienced team pays strict attention to all parts of the remodeling process, from the most minute to final, finishing touch. Saying as much, it's easy to see why we're Contra Costa County's best choice for beautiful bathrooms. Whether it's big or small, residential or commercial, one phone call is all it takes to put our team to the task. Give us a call at (925) 332-0227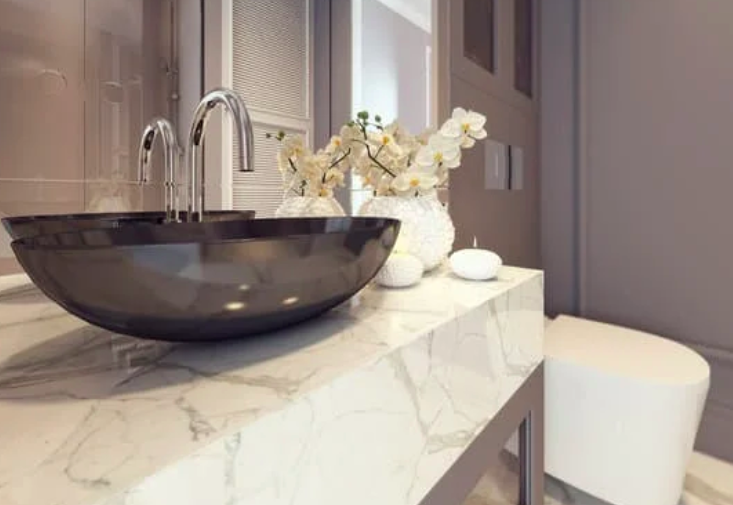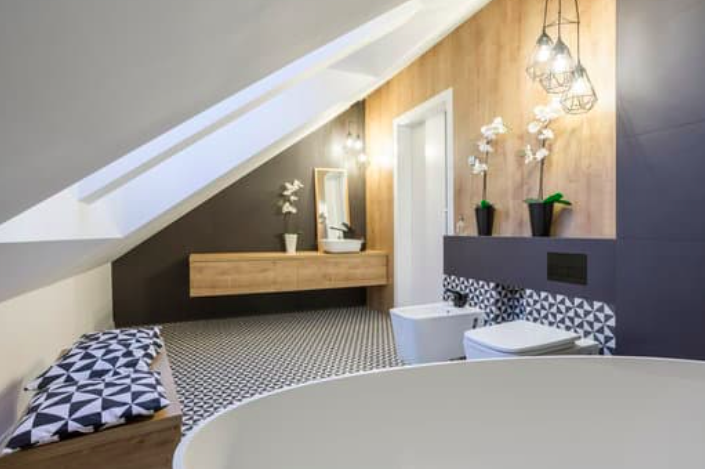 Why Choose San Ramon Bathroom Remodel Team

Now let's take a closer look at those aforementioned details. What, precisely, do we mean by a beautiful bathroom? It could be achieved through basic shower renovation ideas provided by homeowners just like you. Or, the pinnacle might be reached through means more lavish, such as a new Jacuzzi tub. Both, as well as so much in between, are accomplished with professional quality on a regular basis, right here at San Ramon Bathroom Remodeling. First, we'll sit down and find out exactly what you're looking to have done. Next, we get straight to work doing it.
And as we already intimated, it isn't all just bathtubs and showers. Sinks, toilets, countertops, tiles, and lots more fall right into our area of bathroom remodel expertise. We even perform one day bathroom remodels, transforming the ordinary into the extraordinary. You'll think we used a magic wand, but really, it's our experience and professionalism that gets the rabbit out of the hat, and the crowd cheering.
Our team was once called out to an historic home that had been through a number of renovations. Its bathrooms had been changed, changed, and changed again. However, by the time we arrived, it had been years since any work had been done. So we took an old home and gave it a brand new bathroom, right from the floor up. That's correct—when we're not conducting renovations, we're building fresh. The age of the home or business won't be a problem, because San Ramon Bathroom Remodeling already knows how to build for the modern era while matching the architectural styles of times past and present. You'll speak with one of our designers who will take careful notes on your ideas. After that, we'll put those ideas into action.
Ah, the work that gives us our name! Whether you're looking to spruce up a room that's dull and drab, or you need heavy restoration on an older part of the jobsite, we're the team to turn to. Or perhaps you don't need the entire bathroom remodeled. We do bathtub restoration and bathtub replacement. There's also shower restoration, shower replacement, bathtub to shower conversions, tub to shower remodels, walk-in bathtubs for seniors, walk-in showers, sinks, cabinetry, and lots more available with just one phone call to our friendly, helpful staff.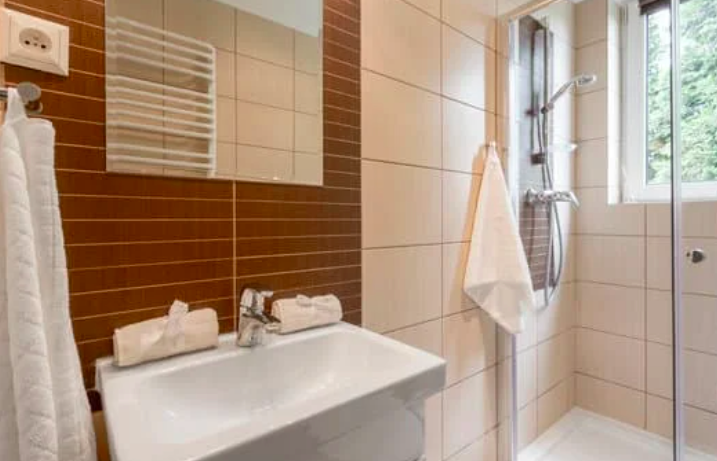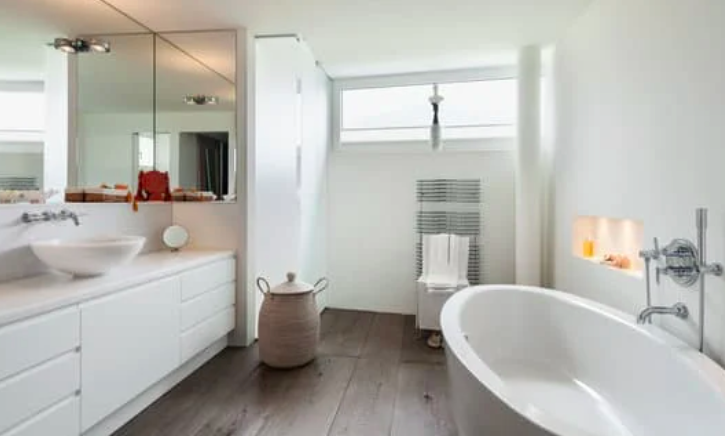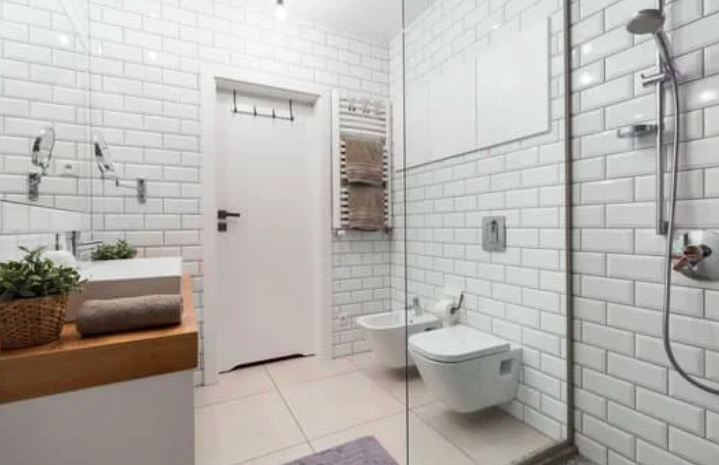 Breaking things down into a little more detail, let's look at showers. Or rather, the myriad kinds of showers—and shower restorations—that we can provide for your bathroom. Our walk-in showers range from the economical to the extravagant. Bathroom remodeling on a budget might call for a shower surround made of acrylic, which is affordable and tough. For homeowners prepared to go all-out, there's natural stone, while somewhere in between there lies ceramic, porcelain, and glass enclosure. Rest assured that no matter which material you're interested in using, we'll bring it to you and make it all come together.
Thinking of getting rid of that old, ugly tub in favor of a walk-in shower? Or maybe the bathtub apron has become too difficult for certain members of your household to climb. Well don't worry—because we convert tubs to showers better than anyone else in the business. We'll augment existing tubs with a showerhead or perform a complete replacement, whichever you feel is best.
Full replacement typically means removing everything—tub, tub surround, and even the ceiling and floors—then adding a shower pan, controls, faucet, walls, and a door. For DIYers this can be a daunting task. For us, it's a piece of cake. Many of the bathroom remodel pictures we show upon request feature full bathtub to shower conversion.
Full bathrooms are quite an alluring feature for any home. The main reason for this is almost always the bathtub. It has remained a constant, even as America's age in place movement continues to gain traction. Besides regular bathtub replacement, San Ramon Bathroom Remodeling installs many different styles of walk-in bathtubs for those concerned about the safety of their loved ones. These include soaker tubs, bariatric tubs, and wheelchair accessible tubs.
For those who crave a taste of the high life, allow us to escort you to our Jacuzzi tubs, which we're more than happy to include in your bathroom renovation or restoration.
Already have a tub that's looking a little rough but not quite ready for retirement? We conduct quality bathtub refinishing or relining that will make your fixture look like new again.
We'll even discuss with you the pros and cons for each, so there will be no surprises—only delight for how good the project turned out.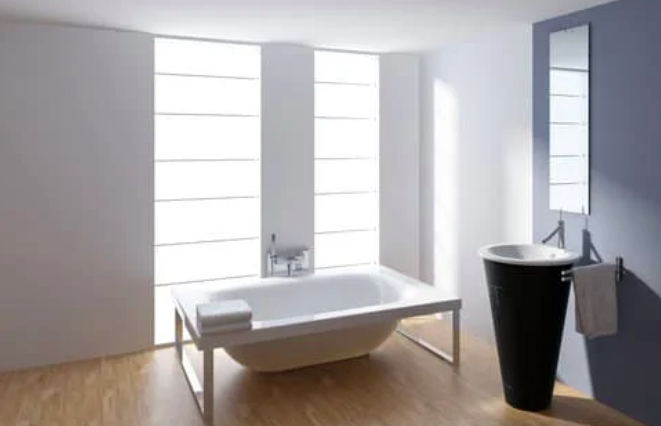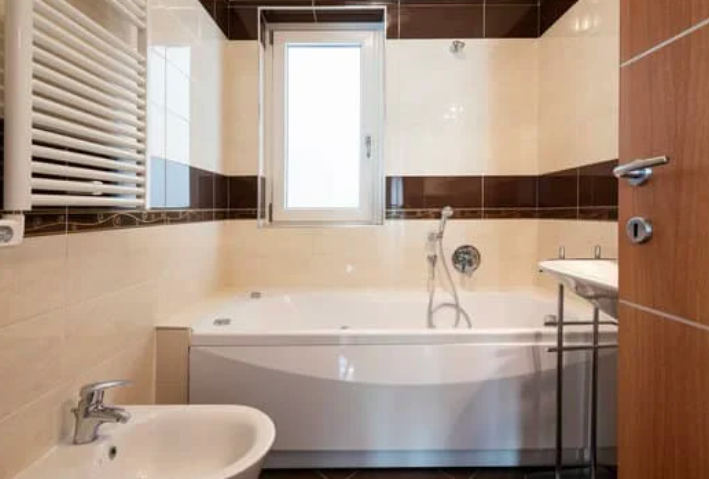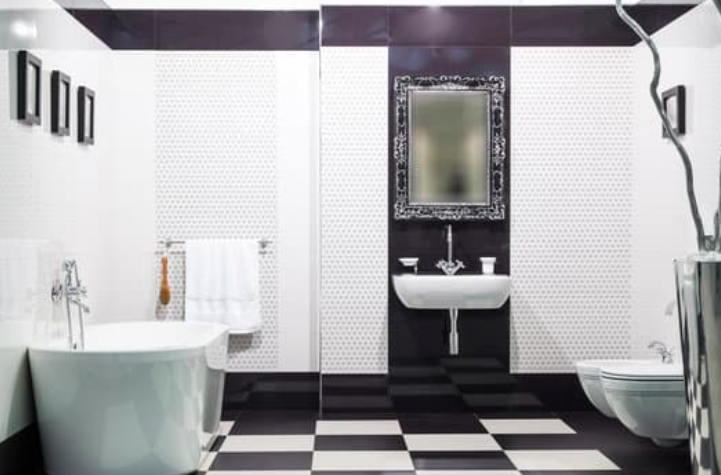 Toilet fixtures are often the first thing the mind leaps to when one hears the word bathrooms. And as with bathtubs and showers, we can install the most modern versions of such whilst staying in tune with whatever style suits the client's taste.
This is important, as toilets have become so much more efficient, especially over the past 20 or 30 years. These days water conservation is a strong focal point. Knowing as much, we can replace your old toilet with an up-to-date model that doesn't waste water and bloat your utility bill. From light flush systems that only use 1.1 to 1.6 gallons per flush, to tornado systems that do heavy cleaning without multiple pulls on the lever, our options are sure to cover whatever needs you may have. This includes quiet flush toilets and bidet-toilet combos.
Give us a call today to find out more.
Be it for flooring, walls, or countertops, we can give your bathroom a whole new look by replacing the tiles. Now already we can hear the DIY brigade scoffing at the idea of having a professional crew conduct something as "easy" as changing out the bathroom tiles. But really, we hate to see people throw away their hard-earned weekends on trial and error, or cleaning up messes. Instead, why not let our team handle everything?
You'll get incredible results minus the frustration. No job is too complex or too daunting for us to tackle. Not only that, but we can supply lots of different material for your taste. Ceramic, stone, linoleum, mosaic glass, and plenty of other options are right here at your disposal. Bathroom remodel ideas almost always include new tiles.
When you call San Ramon Bathroom Remodeling, there will be no shortage of styles to choose from.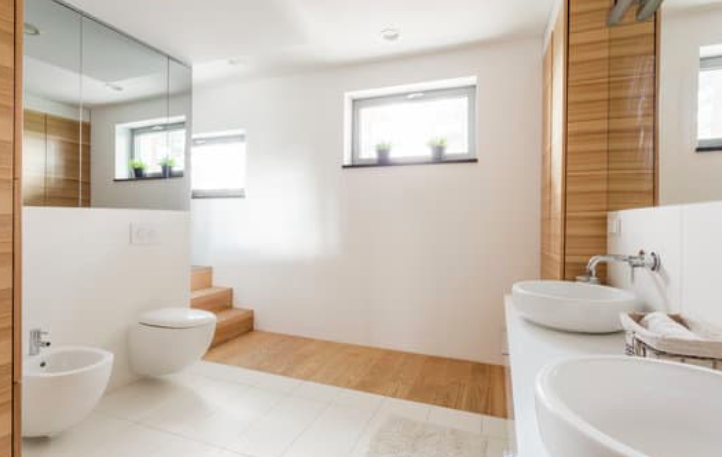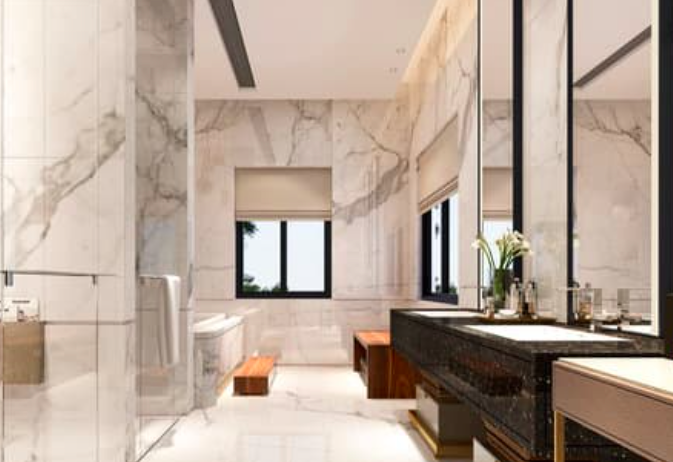 At San Ramon Bathroom Remodeling, we offer a wide range of services and products that will improve the look and feel of your home. We serve homeowners throughout surrounding cities including Walnut Creek, Pleasanton, Livermore, Dublin, Danville, Blackhawk, Diablo, Alamo, Lafayette, and Pleasant Hill. With years of experience under our belt, we can guarantee results. We know how important it is for you to find a reliable contractor in order to get the job done right while staying within your budget. That's why when you choose us at San Ramon Bathroom Remodeling there are no hidden fees. Our team of professionals will always provide you with a free estimate upfront. We're not satisfied until you're satisfied, which means we'll go above and beyond to make sure that your bathroom remodeling project has been completed successfully.
Contact San Ramon Bathroom Remodel
Along with sinks and countertops will come lighting, mirrors, and backsplashes (so perhaps dichotomy wasn't the right word after all). For whatever idea you may have, chances are we can bring it to life. Be it elegant or rustic, a corner sink or classic counter, the perfect sink and countertop fixture can be yours when you contact San Ramon Bathroom Remodeling.
We service all of Contra Costa County with amazing work at reasonable prices. That's an important description to maintain, as homes all over the area vary in style from modern to country. Those who contact us do not expect to be contained or hindered by a lack of stylistic horizons. Nor are they, because we don't expect those kinds of limitations from a great contractor, either. It's one of the reasons we're here. We have in the last year hired a number of different foreman to be a part of our team, including a former lead contractor of Bathroom Renovations Penrith, and a new foreman who was a former of Bellevue remodeling. 
Another is a passion for quality work that, like those caramel candy bars from the 1970s, lasts a good long time. And then, of course, there's how beautiful the job turns out. How it lends character and value to the home. Style, quality, and beauty at a price you can afford. That's what's to be found at San Ramon Bathroom Remodeling. Should your home or business be in need of a new bathroom, or just new bathroom fixtures, don't hesitate to make us your number one choice for the best solution. Call us today.