San Ramon Cabinet Remodeling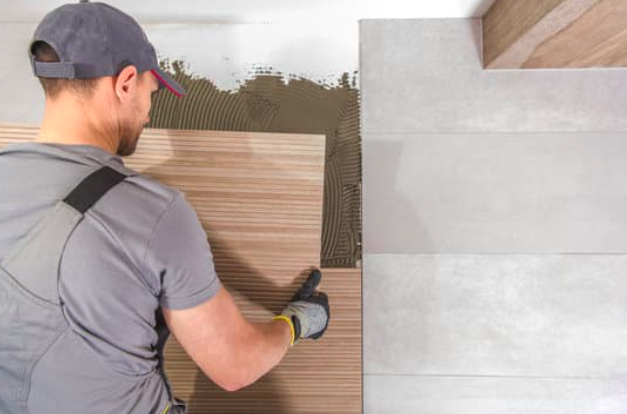 We all want a good cabinet that will last years. However, time and elements can cause it to be dilapidated, not to mention outdated. Kitchen cabinets can make or break your kitchen design; they're one of the most important features when designing a modern kitchen. If you want high-quality cabinets, you need to go to a reliable contractor who will provide quality jobs at low rates! And for many homeowners in San Ramos, California, one name always pops out whenever a cabinet remodeling job or for a kitchen cabinet repair job and even for an amazing kitchen remodel ideas – San Ramon Bathroom Remodeling. For high-quality cabinet remodeling in San Ramon, contact us at (925) 332-0227 today. We provide free estimates and consultations. 
More About San Ramon Bathroom Remodeling
San Ramon Bathroom Remodeling is a full-service remodeling company that specializes in bathroom and kitchen cabinet remodeling. We have been in the industry for years, providing our clients with high-quality services at very affordable prices. Our quality of workmanship has led to many referrals from satisfied customers all over California. We offer financing options and free estimates on all projects!
What is Cabinet Remodeling?
Cabinet Remodeling is when old cabinets are removed and replaced with new ones to match the current style of the room they are in. San Ramon Bathroom Remodeling has been at the forefront of this business. We have been helping our clients in San Ramon with their cabinet problems and other kitchen and bathroom concerns. If you need help with this or any other San Ramon Bathroom Remodeling service, contact us today at (925) 332-0227!
Services Offered by San Ramon Bathroom Remodeling
We are your trusted partner when it comes to quality services like cabinet remodeling, kitchen remodeling, bathroom remodeling, shower remodeling, and more. The company offers a wide range of professional services. If you are not sure what type of service you need, call us right now, and we will be happy to discuss this with you.
Fast and Efficient Cabinet Remodeling Service
San Ramon Bathroom Remodeling provides all our clients with high-quality cabinet remodeling service that is fast and efficient, and at the same time, very affordable. Moreover, we guarantee that all our jobs meet strict environmental standards. We do not use chemicals that have been proven unsafe and can cause damage to our environment. Our crew is adept in what they do. Their experience allows them to remodel your cabinet quickly and efficiently. They make sure that your newly remodeled cabinet will not only match your place but will be to your liking.
Hire the Best in the Business Today: Contact San Ramon Bathroom Remodeling
Our team of expert professionals will provide you with an accurate estimate of the time it will take for us to complete your project, as well as all necessary information before we start working on it. So, for your cabinet remodeling needs or amazing kitchen remodel ideas, San Ramon Bathroom Remodeling is where you need to go. Contact us today for a free consultation. Dial (925) 332-0227 so we can start discussing your project.