San Ramon Bathroom Remodeling Services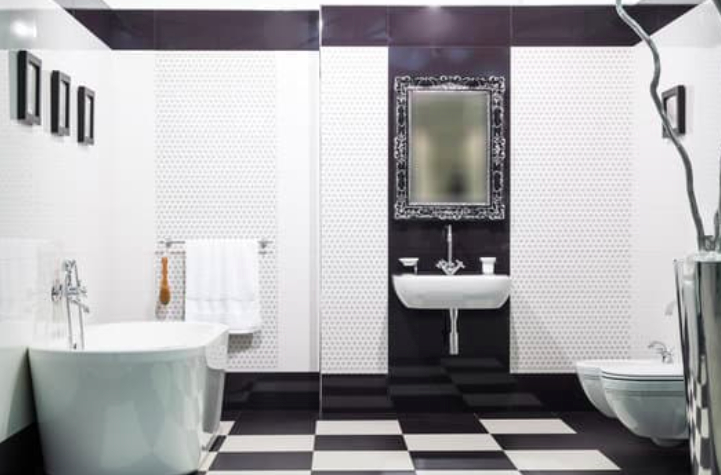 San Ramon bathroom remodeling services are the best bathroom remodeling service in San Ramon. With many years of experience, we know what it takes to create a beautiful and functional bathroom. We have helped hundreds of homeowners make their bathrooms look better than ever before with our bathroom renovation experts. If you want your bathroom to be more accessible for everyone in the family, or if you just want a fresh new look, then contact us today!
A bathroom can be a great way to update your home, and there are many reasons homeowners choose to remodel their bathrooms. Whether you need more storage space or want a luxurious master bath suite, we have the resources and expertise to help you through it. With many years of experience in the industry, our team is ready to offer guidance on any project size. 
Ready for a new look? Contact us today at (925) 332-0227!
Our Bathroom Remodeling Services
We offer bathroom remodel services in San Ramon and surrounding areas. Our bathroom renovation experts will work with you from start to finish, ensuring that every detail of your bathroom is perfect. With our help, you can transform your bathroom into a place where everyone can come together for relaxation or family time.
Our services include:
Bathroom Remodeling
Contact us today if you are looking for bathroom remodeling services in San Ramon or the surrounding areas! We offer a wide variety of bathroom renovations to suit your needs. We've got everything from shower installation and bathtub repair to toilet replacement and bathroom renovation quotes.
Shower Remodeling
A new shower can be a wonderful way to refresh your bathroom. Whether you're looking for something from the traditional side of things, or if you want to go with a modern style, we have what you need! Take a look at our gallery and contact us today for more information on how we can help make your dream bathroom come true! 
Shower Installation
Shower installation is a job that should only be done by a professional. If you consider doing it yourself, consider the following: will you need to work with gas lines and plumbing? What about electrical wiring? Do you have enough room in your home for all of the materials needed for this project? Finally, do not forget to take into account how long this might take. This can range from one day to six weeks!
Handicapped Shower Installation
Disabled people must be able to take care of their hygiene and stay clean. A handicapped shower installation can help them do just that. An expert in the field, such as San Ramon Bathroom Remodeling, will install a handrail on both sides of the shower for safety reasons. The person's height can also be adjusted depending on how tall they are by using a push-button or a crank handle, which will make it much easier for them to reach water and soap without struggling too much with reaching high up. One might also want to consider installing an accessibility seat or bench if necessary so that they can sit down during use- this could prevent back pain from developing over time. Finally, one might consider installing grab bars along the bathroom walls for added safety and ease of use.
Bathtub Glazing/Bathtub Overlay
It's not often that homeowners have to worry about what goes on underneath their bathtub. In the case of a leak or crack, they may find themselves in need of some glazing. Your San Ramon area home inspector can provide you with an estimate for the cost of this labor-intensive yet necessary project. They'll also be able to offer suggestions and ways that you can avoid having your tub glazed in the future!
Hire San Ramon Bathroom Remodeling
Bathroom Remodeling is a must for homeowners looking to update their bathrooms. Bathroom remodeling in San Ramon can be done by hiring a contractor or doing it yourself. If you are thinking about the benefits of hiring a contractor, there are many things to consider before deciding. Hiring contractors will cost more than doing it yourself, but they have experience and knowledge that DIYers may not have. Consider these factors when deciding whether you want to hire professionals or do it yourself: time, money, and skill level.
San Ramon Bathroom Remodeling knows best how long each project should take so that both parties know what to expect from the start; this ensures that everyone is happy with the final result! Give us a call today at (925) 332-0227!